DESIGN
PRE-DESIGN STAGE CONSULTATION
We understand the complexity and wide-ranging concerns that come with building a swimming pool. For the early stages of planning, we offer consultations that provide our clients an overview of the project scope, budgetary estimates, and answers to any questions that might hopefully help them navigate potential pitfalls in the project. In addition, we also provide consultancy services for tender preparation and project bidding.
BUILD
THE EXPERT IN BUILDING POOLS
We 4 Maintenance Technical Services LLC is a leader in the construction of large commercial swimming pools. With over a decade's experience in pool construction, we are familiar with the common pitfalls that are encountered in the construction process. We have the knowledge in the equipment and systems that are required for every size and type of pool you would like to build – whether it is a large resort-style pool or a Fina-standard competition facility.
SWIMMING POOL BUILDING SERVICES
Development of shop drawings.

Submission of samples, materials data, and safety documentation.

Supply of equipment/materials.

Building works and installation were of equipment/materials on-site.

Project management and site supervision.

Coordination with necessary authorities for approvals.
END-TO-END CAPABILITY
We 4 Maintenance Technical Services LLC has built a strong suite of capabilities across every trade required in the building of a swimming pool. Some of these skill sets include concrete works, piping, waterproofing, tiling, mechanical and electrical works. Our strong in-house capability enables us better control over the construction process and ensures we deliver optimal value to our clients.
RENOVATE
GIVING OLD POOLS A NEW LEASE OF LIFE
With years of experience in pool construction and renovation, We 4 Maintenance Technical Services LLC is well acquainted with the issues that beset ageing pools. Our experience equips us with the technical know-how to solving challenges such as poor water quality, cracked concrete structures, high water usage and poor tile adhesion. The goal in every renovation project is to ensure that the old problems get thoroughly resolved, and the pool gets a facelift with a brand new lease of life.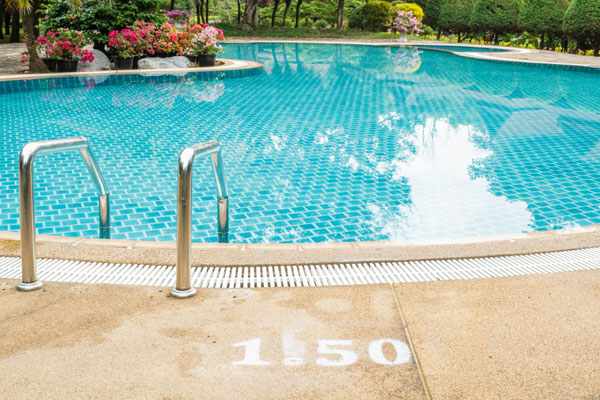 We4m is one of the Efficient Residential & Commercial Plumbing services which is trusted by more than 650,000 people. We are just a call away. 058 4394 7644, 058 1102663
OPTIMISING YOUR RENOVATION BUDGET
A thorough evaluation of existing maintenance issues and site assessment of the swimming pool structure, equipment, and filtration systems is central to the development of a renovation plan. The detailed assessment will help determine how renovation budgets should be appropriated and where cost savings can be realized. In this way, renovation budgets are optimized for the complete restoration of the facility.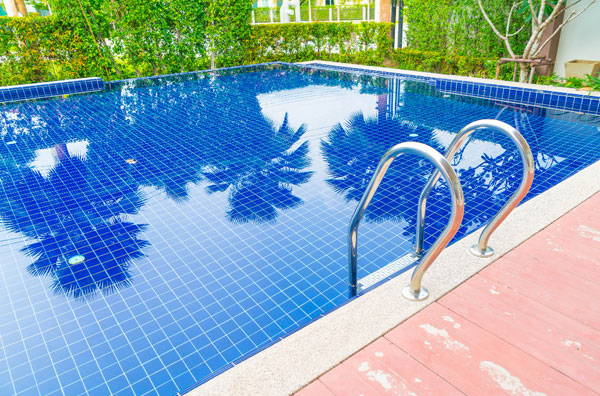 SWIMMING POOL RENOVATION PROCESS
Site evaluation and analysis
Determination of renovation method and development specifications
Materials testing and selection
Budget development
Program scheduling
Development of drawings
Submission of samples, materials data, and safety documentation
Supply of equipment/material and installation of works on-site
Project management and site supervision
MAINTAIN
KNOWLEDGEABLE IN POOL MAINTENANCE
We 4 Maintenance Technical Services LLC is experienced in the maintenance, service and repair of large swimming pools as well as the technical requirements of its various equipment and filtration systems. We aim to support swimming pools owners and facility managers with the services and technical knowledge so that they may operate their pools more effectively.
We 4 Maintenance Technical Services LLC can provide a solution for any maintenance required on a regular, ad-hoc, or one-off basis. Services are customized according to client requirements, budget considerations, as well as a detailed site evaluation and thorough consultation with our specialist. Our range of swimming pool maintenance services includes
A thorough health check to evaluate the state of the swimming pool facility – the pool structure and deck, the performance of all piping and filtration room systems, swimming pool equipment, and accessories. Periodic checks are pre-emptive and can be useful in detecting any potential failures early.
TROUBLESHOOTING AND REPAIRS
Maintaining a swimming pool with inherent problems can be challenging. Poor water quality, high water usage, recurring equipment failure – are common issues that could elevate the costs of maintaining a swimming pool. These problems could be a result of various factors relating to pool design issues, poor maintenance procedures, age and deterioration, problematic interfacing areas, etc.
We 4 Maintenance Technical Services LLC is familiar with swimming pools, their equipment, and their systems. Our team of specialists has encountered wide-ranging issues through our years of experience working on new builds as well as renovating existing facilities. Our expertise cuts across all trades in the building of a swimming pool – comprising structure/concrete repair, waterproofing, finishes / tiling, mechanical and electrical works/filtration. Our span of experience enables us to properly diagnose the issues affecting your pool.