Driveway
Home and Commercial Driveway
The interlocking concrete driveway has become the envy of neighbors and passers-by, advancing opportunities for landscape contractors who know how to leverage these and the many other factual selling points. Contractors should tell prospects that a properly installed, interlocking paver driveway won't crack or heave, will not be affected by the continued application of deicing salts, and require little or no maintenance compared to other pavement types. Because they are made of high-density concrete, surface stains are minimized.
Maximizing the driveway's life cycle is also valuable to any homeowner concerned about improvement investment worth.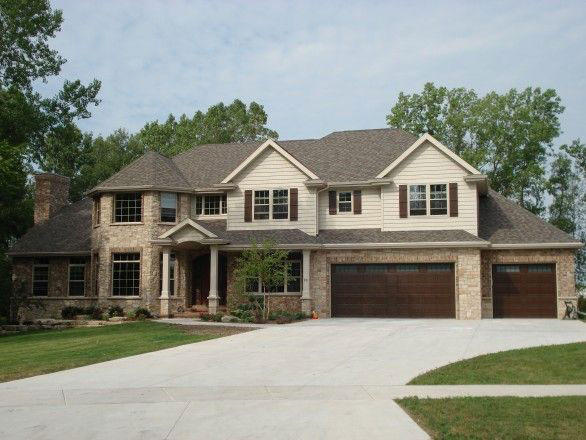 Can interlocking concrete pavers be installed on an existing pavement like asphalt or poured concrete?
Yes – This kind of installation is referred to as an "overlay." Standard specifications for installing an interlocking paving stone system over an existing asphalt or concrete driveway do not require a gravel base, except where the driveway meets the street and/or garage apron.
Can an interlocking concrete pavement be installed on an inclined driveway?
Yes – Like asphalt, an interlocking concrete paver system is a flexible (non-rigid) pavement. Set in the sand and with correctly installed base and bed preparation and also proper edge restraints, the pavement will remain stable – even on a slope.
Walkway
Walkway with interlock Paving
You can create stunning and functional walkways by selecting from various attractive colors and patterns to complement your own home's architecture and personal style. Adding paving stone walkways to your front landscaping is a surefire method to increase your home's entrance charm, also quickly growing its total value. Regardless of whether you're planning your home for sale or settling in for the next 25 years or so, our paver walkways can drastically change your home's exterior to really make it the star of the neighborhood.
Our walkway pavers can stand up to all kinds of weather conditions exposure, from your extreme dry heat of the desert to the freezing temperature ranges. We ensure that if you select We 4 Maintenance Technical Services LLC Interlocking Pavers Service, it'll last for years to come. Regardless of whether you want your walkway to provide a path to your front door, pool, garage, courtyard, or outdoor patio, we can find the perfect style and appearance for your residence exterior, which will significantly increase the appearance of your yard in the process.
We4m is one of the Efficient Residential & Commercial Plumbing services which is trusted by more than 650,000 people. We are just a call away. 058 4394 7644, 058 1102663
Patio
Patios by WE4M
We 4 Maintenance Technical Services LLC Pavers has a variety of styles, sizes, colors and textures to suit any patio paving space. Transform your patio area with large format for contemporary homes or use natural stone with its natural variation and texture for a touch of luxury. You can be creative with the use of multiple colors, textures, and patterns.
Delightful in summer, practical in winter. No wonder patios are top of many homeowners' wish lists. We have been creating beautiful and functional patios for over 25 years. We are happy to work on all types and sizes or patios, large or small, complex or simple.
We can work on your own design, or we can suggest designs for you. We take great pride in providing patios that blend with and compliment your home and make the most of your garden.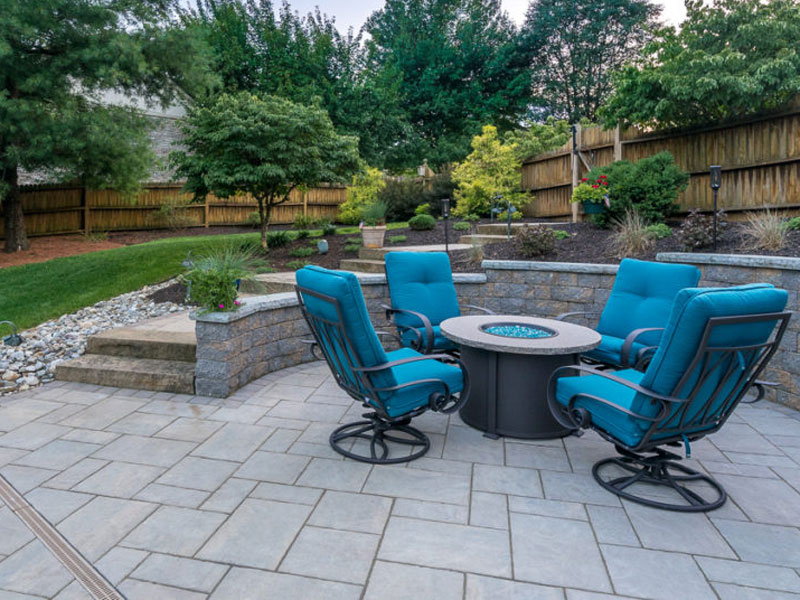 Pool Surround
Pool Deck and Surrounding Paving Installation
If you are installing a pool or renovating a pool area We 4 Maintenance Technical Services LLC Pavers Service knows you will be looking for pavers that not only look and feel great but are also salt resistant, safe and practical.
You do have options when it comes to paving around a pool, however, there is a lot of important information you should consider. Various materials such as clay, concrete, and natural stone are all suitable for your pool areas.
The most important factor to consider when laying pavers around a pool are slip resistance and also resistance to salt attack.
Each individual type of natural stone and concrete paver will have different durability, strengths, and resistance values. It is important you consult with your landscaper before purchasing your pool pavers to make sure you understand the many different variants pavers carry, especially around salt and chlorinated pools.
Some natural stone pavers, such as sandstone and light-colored limestones are very porous and prone to salt attack if not sealed properly before and after installation. Some concrete pavers which are not heavily compacted are also not suitable for pool areas as they will also be attacked by salt and chlorine.
Choose from square, rectangle, and irregular shapes with various laying patterns to suit your area. The options are varied, allowing you to create a pool area that will withstand wear and tear and the test of time.
Call us and we can help you choose the perfect paving and install it at no time!