Do you want to improve the appeal and security of your property at the same time?  We 4 Maintenance Technical Services LLC fencing service is here to help. Our fencing contractors can install high-quality chain link fencing and gates for business and residential properties in the pan UAE area. A new gate and fence from us will go a long way to keeping your property safe and improving its kerb appeal as well.
Our entire staff is extremely experienced, and with over decades of experience in the industry, we are confident that we can help you with whatever chain link fencing needs you have. We are dedicated to our customers, and we will do everything we can to make sure that you are satisfied with the work that we do. Give us a call today to get started with your fencing project.
Our fencing contractors are always here to help.
CHOOSE WE4M FENCING SERVICES
If you are thinking about installing a gate on your property, you should consider hiring a reputable and experienced company like We 4 Maintenance Technical Services LLC.
At We 4 Maintenance Technical Services LLC in UAE, we have a wide range of gates to fit your needs. We will even design a gate to meet your specific qualifications. Whether you are a homeowner that wants a stylish front gate or a business owner looking for more security, our team of highly experienced fencing contractors will be able to provide you with exactly what you are looking for.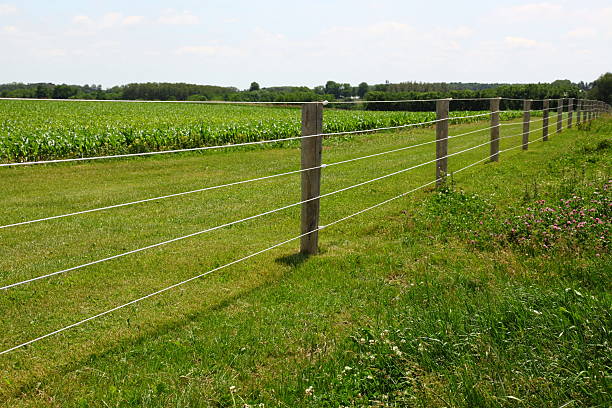 Install One of Our High-Quality, Customised Gates
It doesn't make sense to install a gate that wasn't designed with your specific needs in mind. Using parts and materials that have been pre-manufactured won't offer you the full security you need. Invest in your home or business by working with the experienced team at We 4 Maintenance Technical Services LLC. We will work closely with you and develop a completely customized gate to protect your property.
We work with a variety of different materials, including steel, timber, and more. Depending on the size and layout of your property, we'll find the right type of gate and materials to keep it completely secure. Take a look below at some of the products we can provide you with.
We4m is one of the Efficient Residential & Commercial Plumbing services which is trusted by more than 650,000 people. We are just a call away. 058 4394 7644, 058 1102663
Install One of Our High-Quality, Customised Gates
At We 4 Maintenance Technical Services LLC, our experienced Estimators will meet you on-site and discuss your requirements before supplying you with a quote. If you wish you can come to our office at Deira, Dubai, and meet with our sales staff to discuss your project. If you wish to extend your existing fence or require new fencing for your home we can help.
If you require storage cages for your apartment we can help. Or if you require security fencing for your business we can help. We can help with all your domestic, commercial, and industrial fencing and gate needs.