When contemplating a new flooring installation, consider the importance of hiring professionals to ensure that flooring replacement costs remain within budget and are price-efficient. We 4 Maintenance Technical Services LLC (WE4M) provides a full range of carpet and flooring installation services that protect your investment and allow you to benefit from enhanced home decor and comfort.
Why Hiring a Professional for Flooring Installation is More Cost-Effective
The cost to install your flooring by qualified technicians will actually save you money in the long run by ensuring the job is finished according to industry and manufacturers standards. Get instant access to knowledgeable local flooring installation experts who also provide clients with convenient follow-up and maintenance services.
What Should I Do With My Old Flooring?
We 4 Maintenance Technical Services LLC is available to dispose of your existing flooring to make way for new flooring installation, and we follow all local recommendations for recycling and reuse to help reduce landfills and preserve the environment.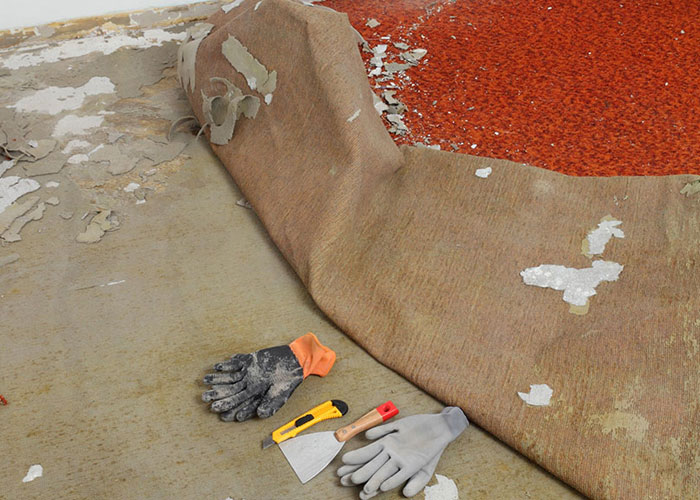 Preparing for a New Floor Installation
Once your flooring installation estimate is complete, WE4M provides accurate measurements that detail carpet roll direction and seam placement with special consideration for doors, closets, stairways, and other unique characteristics of your home. Although some seams may be unavoidable, our experienced carpet installers are skilled at minimizing material waste and matching patterns and pile perfectly. If a new carpet installation includes transitions to flooring, WE4M installers account for the necessary adjustments for either ceramic tile, hardwood, or an existing carpet.
Preparing your home for a new carpet installation requires us to look at the subfloor surface. Our installers assess the level and consistency of flooring as part of the installation process and inform you of any hidden water damage, loose floorboards, or any necessary repairs before installation.
We4m is one of the Efficient Residential & Commercial Plumbing services which is trusted by more than 650,000 people. We are just a call away. 058 4394 7644, 058
1102663
Installing Carpets According to The Highest Industry Standards
Carpet Installation industry standards recommend carpet stretching using approved power stretchers as opposed to manual stretching which may not be as effective and may even damage your carpet. In addition, WE4M installers used only industry-endorsed adhesives that prevent delamination and eliminate the possibility of edges unraveling. Our qualified installers undertake each carpet and flooring project with the necessary tools and expertise to avoid any carpet bubbling or wrinkling that ensures your new carpet installation provides you with many years of comfort and enjoyment.
New Carpet Installation Tips
1. Finish any household remodeling projects prior to installing your new carpet.
2. Remove all breakable items from the area including wiring for all electronics. Ask us about our full range of carpet installation services including warranty and insurance coverage designed to protect your new investment and home from all hazards.
3. WE4M adheres to the CRI installation standards and thoroughly follows all-new installation instructions from carpet manufacturers that ensure the highest standards for safety. Call for a free carpet installation estimate.